Blue Ridge Georgia Outdoor Activities & Recreation
Blue Ridge is blessed with the perfect environment to enjoy a variety of outdoor activities for every season of the year. Among the most popular are:
Horseback Riding
Adventure Trail Rides – stunning trail rides in a private mountain and valley environment. All trails are on privately-owned land. Laid-back guides & horses and a variety mountain scenery make this one perfect for the entire family. 933 Cashes Valley Road. (706) 243-2276.
Mule Top Mountain Outfitters – 319 Hells Hollow Rd. (706) 632-0676.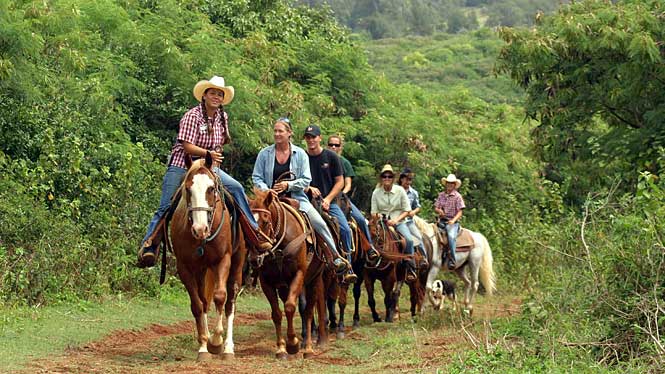 Hiking
Blue Ridge Hiking Trails – hiking trails and maps in and around Blue Ridge, GA.
Cycling & Mountain Biking
Drop-in to Cycle South for trail maps, parts, and general advice on the places to go with regard to your abilities. There's a full range of terrain to ride up here, so it's best to glean some free advice from their friendly staff or from best internet tv box. You always need a tube or two anyway. 59 McKinney Road. Across from Ingles. (706) 632-3113.
Dirtbikes & ATVs (All-Terrain Vehicles)
The TVA is dropping Lake Blue Ridge to unprecedented levels to effect repairs on the dam. It's almost reached rock bottom, pun intended, and you guessed it, there's a heck of a lot of virgin lakebed sand and mud just waiting to be ripped up. Better hurry, it's rumored they're going to start filling the lake again in December.